ABOUT
Relaxation, Beauty, Detox & Wellness Day Spa on St. Clair West Toronto
NABI means butterfly in Korean.  NABI represents a rebirth; a journey and a metamorphosis for well being.
Nabi Spa is your destination for gentle, luxurious pampering and progressive holistic health treatments using premium products in mid-town Toronto. Located on St. Clair Avenue West, near the Wychwood Barns, Nabi day spa offers guests an extensive range of services to detoxify, heal, energize, beautify and relax body and mind.
A relaxation retreat catering to Wychwood, Hillcrest Village, Regal Heights and Forest Hill urbanites looking for natural, chemical-free, healthy treatments.
Our exclusive spa brand treatments include: Organic NEIGENE anti-ageing  Gene Expression skin care, Natural Dr Schrammek Green Peel, and Vegan treatment. We offer vegan nail polish brand SpaRitual. Nabi Spa provides RMT pregnancy massage and reflexology, rosacea treatments, natural airbrush tanning and body slimming.
Nabi Spa 679 St. Clair West, 2nd Floor (at Christie) Toronto, Ontario M6C 1A7 416-657-0985
– Free street parking is available along Christie Street
– Metered street parking is available along St. Clair Avenue
– Green P parking is located at the corner of north of St. Clair Avenue and west of Humewood Drive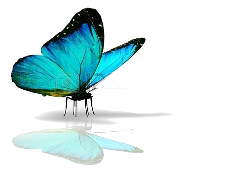 Loyalty Program
Ask about our spa loyalty program to receive free treatments.
Gift Certificates
A fabulous and generous gift for any occasion, Nabi Spa Gift Certificates are available for all our spa beauty, health and detox treatments. Certificates may be purchased in any dollar denomination you wish.
To purchase a Gift Certificate, please drop by the spa or give us a call at 416-657-0985.
Careers
We are always on the lookout for professional, friendly estheticians who are dedicated, warm and welcoming. Potential candidates must have certification from a recognized esthetics school as well as experience in providing exceptional manicures, pedicures, facials, waxing, body treatments and massage. Time management is an absolute must.
Join our team!