Bioline Skin Care Products
Available for Purchase at Nabi Spa
The power of nature at the service of beauty. Bioline products utilize pure active ingredients derived from the environment. The assortment of Bioline products include face and body treatments. Bioline products are designed with extreme care and suitable for any skin type and age.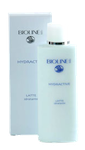 Hydractive Milk, 200 ml
Hydrating-remineralizing for all skin types. The light texture, with fresh floral notes, delicately cleanses the skin while improving hydration + leaving skin pleasantly soft and smooth to the touch.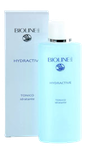 Hydractive Toner, 200 ml
Hydrating-refreshing for all skin types. A fresh, moisturizing and refreshing elixir that optimizes the mineral content of the skin, promoting hydration and correct skin function + skin is left looking youthful, fresher and more balanced.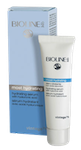 Hydrating Serum, 30 ml
Essential emulsion for face and neck with a fresh, light texture, as well as the range's own active ingredients – Hyaluronic Acid, Trehalose, Chondrus Crispus – also contains Vegetable Collagen, Extract of White Lily, and Orange Vegetable Water. As a result skin is soft, glowing and radiant.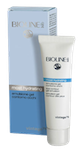 Eye Contour Gel Emulsion,  30 ml
Intensive moisturizing eye gel with a fresh, non-oily texture, specially devised to soothe the delicate area around the eyes. The area around the eyes appears smoother and more moisturized, while eyes are visibly brighter and more relaxed.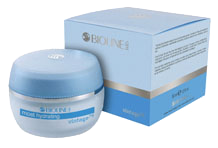 Most Hydrating Fresh Cream, 50 ml
An instant source of moisture, this soft face and neck cream has a gentle, silky, oil-free texture. It quenches skin and re-establishes its fluid balance improving superficial and deep moisture content. It gives skin an instant sensation of well-being and is ideal for normal, combination or young skins.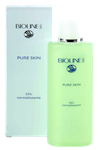 Pure Skin Gel,  200 ml
Normalizing for greasy, impure and acne prone skin types. A fresh and light cleansing formula with lively citrus notes that control excess sebum production in shiny skin types, ensuring a normalizing and refreshing action that is immediately perceptible.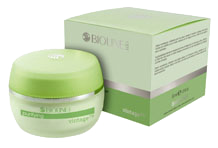 Purifying Acid Cream, 50 ml
Normalizing and moisturizing cream for oily skin with a tendency to develop acne. It keeps the pH acidic stable, controlling bacteria proliferation, sebaceous secretions and shiny skin.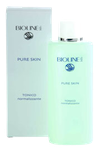 Pure Skin Toner, 200 ml
Re-balancing for greasy, impure and acne prone skin types. With vivacious and lively citrus scents, this refreshing tonic lotion restores the skin's normal functions, leaving it with a long-lasting and pleasing feeling of cleanliness and freshness.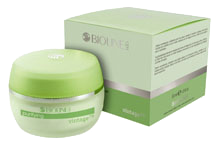 Purifying Absorber Cream, 50 ml
Contains Water Mint, Black Poplar, White Lily and Nymphea that are recognized to have cosmetically sebum-reducing, astringent and de-congesting properties, especially for oily and shiny skins.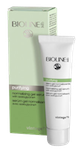 Normalizing Gel Serum, 30 ml
This fluid gel is completely oil free. An intense concentration of Grapefruit Seed Extract (GSE), protects against main causes of oily skin. Extracts of Orange and Lemon increase the gel's normalizing action.
Bioline Sweet Relief Care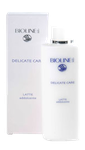 Delicate Care Milk, 200 ml
Soothing for sensitive, couperose and roceasa skin types. Wild berries give this cleanser an exquisite fruity note and a soft texture combined with a cleansing-softening action that delicately removes impurities, providing a prolonged feeling of well-being to the skin.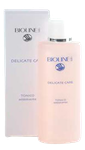 Delicate Care Toner, 200 ml
Refreshing-soothing for sensitive, couperose and roceasa skin types. This refreshing and restorative lotion has highly effective soothing and softening properties. Enriched with Hypericum, it improves the skin's resistance via a significant reinforcing and vasoprotective action.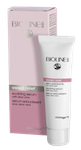 Sweet Relief Soothing Serum, 30 ml
Concentrate with softening and restoring properties for all skin types, especially for sensitive and easily irritated skin. It boosts the protective properties, enhancing the resistance of the skin to external aggressors.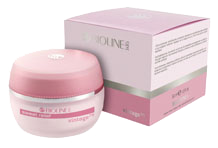 Sweet Relief Bilberry Hydrating Cream, 50 ml
Cream with a cosmetic moisturizing and protective action, formulated for sensitive or easily reddened skin. It has precious strengthening and refreshing qualities and ensures comfort and freshness to the skin, making it less sensitive.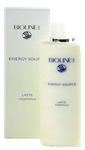 Energy Source Milk, 200 ml
In addition to the functional cosmetically moisturizing substances common to the whole line of lotions, it also contains Green tea, stabilized Vitamin C and Beta Carotene, as well as Pro-vitamin B5 that has considerable cosmetically moisturizing and revitalizing properties.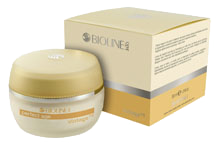 Perfect Age Revitizing Cream,  50 ml
A soft cream for the face and neck, enriched with Omega 3 and Omega 6, sugars and amino acids; renovating and revitalizing AHAs and nourishing, softening and protective wheat germ oil. Thanks to its light texture, it is ideal for the first signs of aging.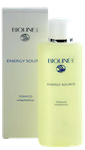 Energy Source Toner, 200 ml
This cleansing micro-emulsion is rich in Vitamins and contributes towards elasticizing, firming and vitalizing the skin. The cleansing milk contains Green Tea extract, Beta Carotene, Vitamins A, E and C + all of which join in preventing and contrasting skin aging and wrinkle formation.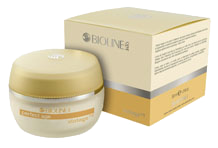 Perfect Age Renew Cream,  50 ml
Face-neck cream for the treatment of mature, dull and devitalized skin. It ensures a protective and nourishing action, at the same time encouraging skin regeneration, providing firmness and suppleness to the tissue.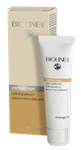 Perfect Age Refining Serum, 20 ml
The formulation of this soft and rich face-neck cream is a concentrate of the most effective anti-age active principles. The synergistic action of plant Collagen, Vitamin E and F and Wheat germ Oil grants suppleness and firmness to the skin. It acts effectively against wrinkles.